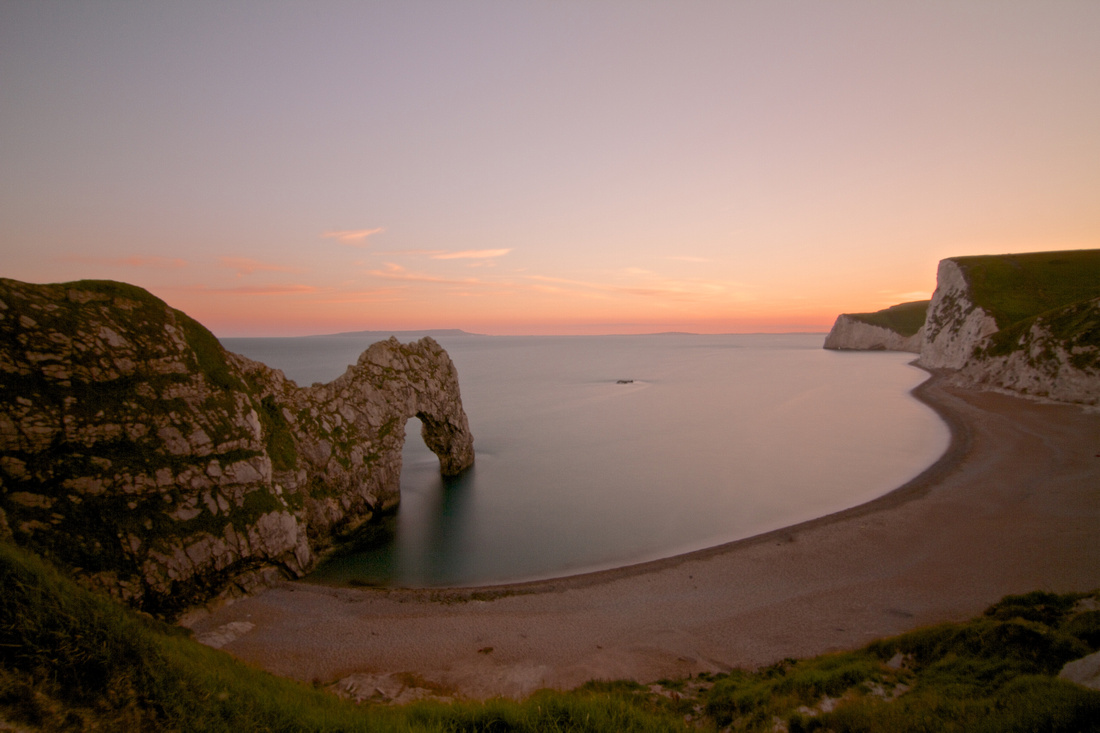 I have been looking at some pics on the internet of Durdle Door. Today I thought I would get over there and take some pics, I really wanted to see the Stack called Butter Rock, I thought I would make the most of it and do Man of War bay as well. I phoned my mate Dennis and he very kindly lent me a 24-105 lens, so with that and my 12-24 lens I was sorted.
I started down at Man of War Bay, I walked to the point and tried to get some shots looking East, using the rock line as a leader.
When I had filled my boots I walked back around the cove and taking shots now and again.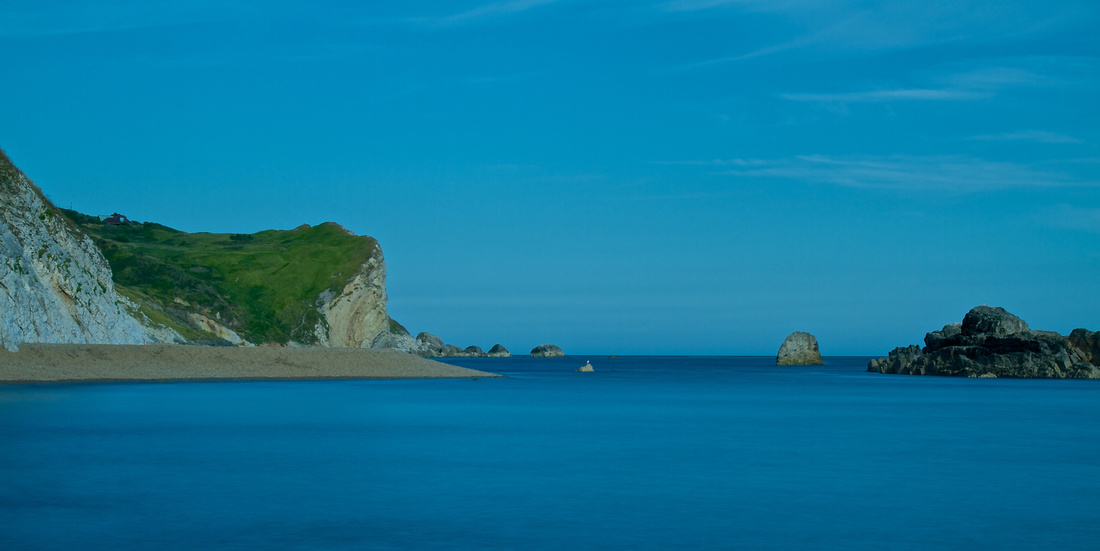 I finished off in the corner, before clambering back up and over the the cliff to Durdle Door.
When I got down onto the beach, I walked like a man possessed to the other end of the bay, finally got to see the Stack, brilliant well worth the effort.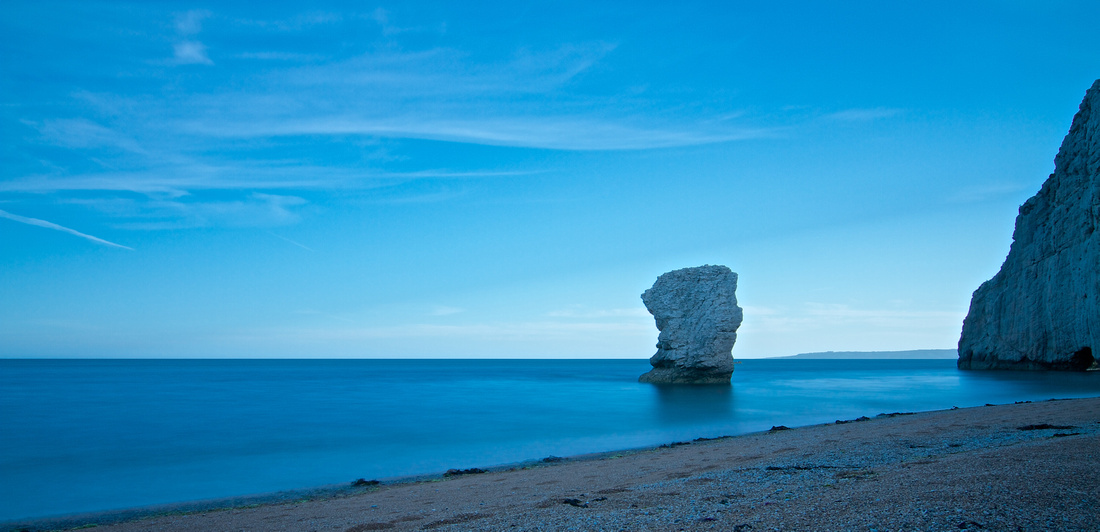 I think this will be a cracking place to come at Low water as well, with just the beginnings of the reef showing would be magic, I took loads of shots with the Big Stopper filter on, then I changed to the 10 stop B&W filter, this gives a warmer pic and as the sun was beginning to drop thought it would be worth a try.
I looked back along the beach and thought for a brief moment I was stranded.
It was okay but close to a paddle back, I wanted to get a couple of shots of the Door and some of the Sunset so I had to rush, I had a brilliant time down there, never got home until 10, that climb is knackering really needed my Rum and Coke tonight.
Happy Days, going Fishing tomorrow :-) tight lines.