The day after going up to the Wildlife Centre, first thing in the morning, Elaine and I were down at the railway station boarding a train to London.
We really wanted to see the Ceramic Poppies at the Tower Of London.
It was rammed up there, so many people, I took this pic from on top of the hill, I have deliberately cut off the bottom of the pic to get rid of all the people from the shot, still we got to see them, a one off, never to be repeated.
We left the Tower and walked onto the Bridge for the Tower Bridge Experience, we had BOGOF tickets and it was a reduced day as well. so it cost us £7.50, Bargain :-)
How interesting, well worth the visit, the view from the top is excellent, then when you have crossed the top you come down and walk along the road a bit before entering the Engine room terrific.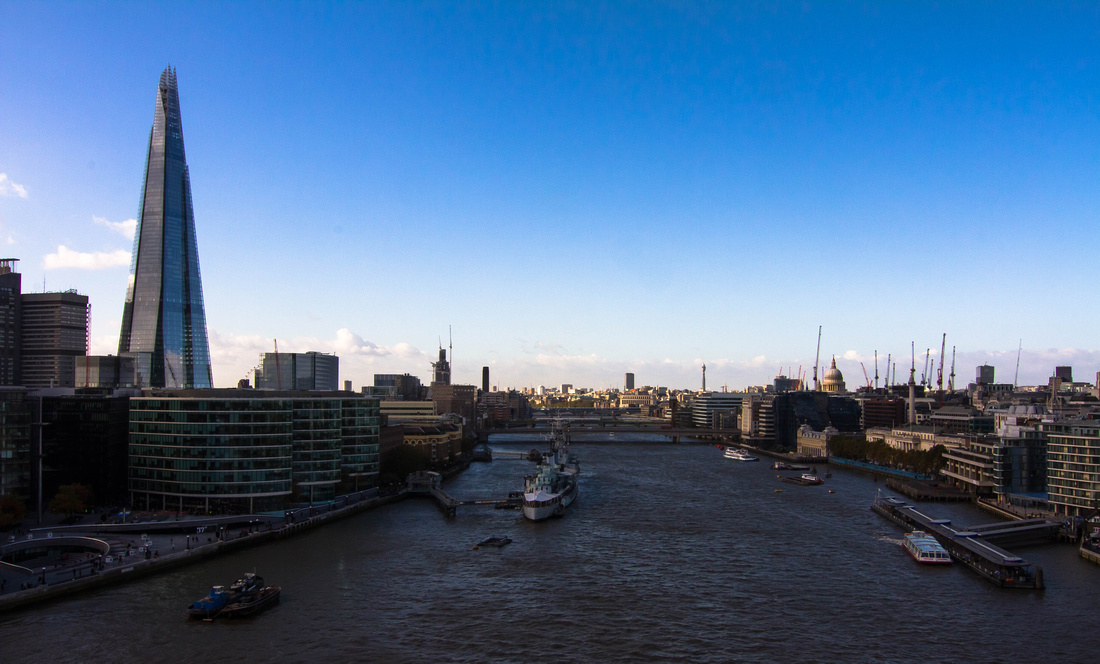 This is the view from the top, HMS Belfast in the foreground.
Looking from the Southbank back at the Bridge, you can see the Gerkin in the distance.
We decided to walk along the Embankment back towards the Houses Of Parliament, we had never seen the Millenium Bridge, so we stopped off there for a while, didn`t realise it was right in front of St Paul's.
While we were here, it poured down with rain, took this in between the showers.
One view that dominates this part of London is the Shard, the header pic is just after another shower, it was amazing how as the sun came out, it lit up like a beacon.
Here are a few pics I took of it along the embankment.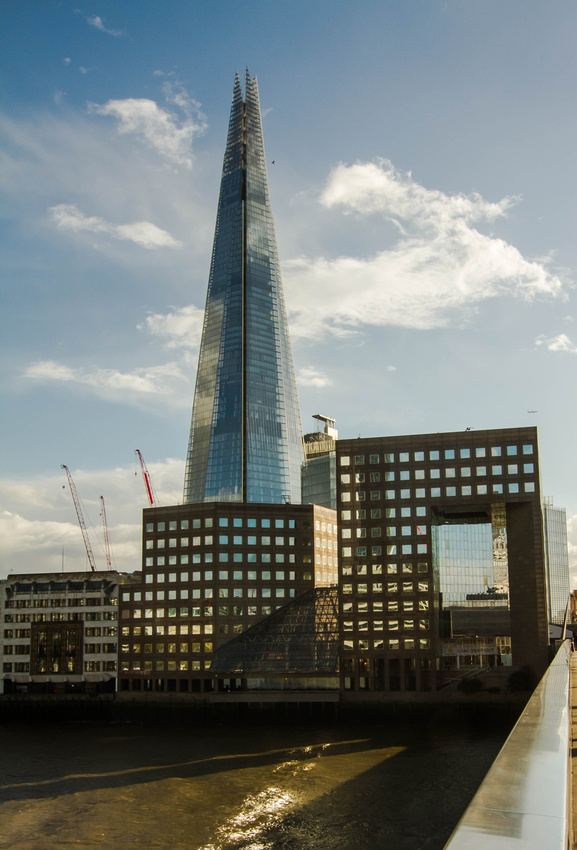 We continued our walk back towards the London Eye, the tide was out, so we walked on the shoreline, I took this next pic, looking back towards St Pauls.
We eventually got to the London Eye, we had a couple of hours or more, before we had to be on the train home, so we had a bite to eat.
I wanted to have a go at night time photography, I did try it before when we went up in February for Adam's day out, I wasn`t happy with them.
So I spent quite a while working it out, Poor Elaine, she has the patience of a Saint, there I was messing about for ages, she didn`t complain until she got cold, anyhow here are some of the results.
We had a great day, we will have to do it again soon, there are loads more pictures on the website:- http://markeggleton.zenfolio.com/
And finally a pic of inside Waterloo Station.