Tufted Bell Cap (Mycena inclinata)
I have spent a couple of days out and about, with my mates Chris and Frank looking for Fungi, Frank is a bit of an expert on them, having spent 9 years taking pictures of nothing else :-0
It is good to go and take pictures of something different, on our first outing it was quite hard work because of the lack of rain, but our second was very successful, I have a lot of pics of them and I am not 100% on the real identity, so if someone wants to correct me I will happy for them to do so.
The Fly Agaric (Amaita muscaria) probably the most recognised of all Toadstalls, it is poisonous, it kills flies.
Fly Agaric and Amethyst Deciever
The Common Earthball (Scleroderma citrinum) you see these all over the place in the woods.
Earth Ball
Honey Fungus (Armillaria mellea) Deadly to Trees, it spreads by shooting stems underground to attack it's next host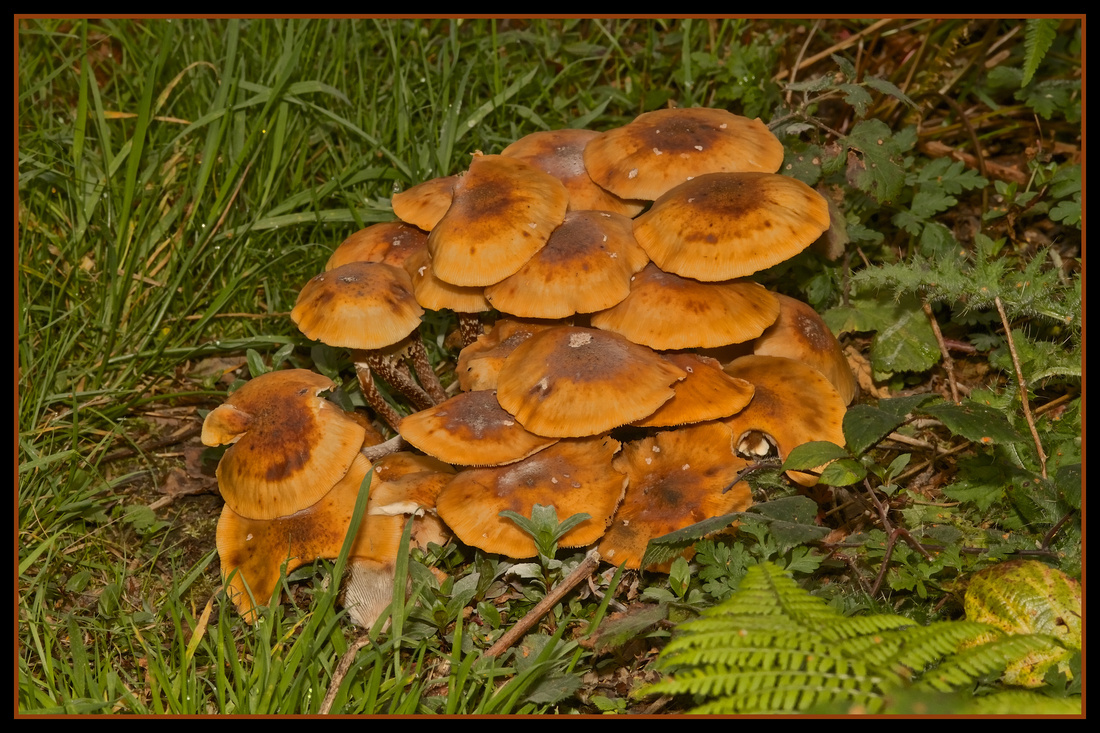 Honey Fungus
Fairies Bonnets (Coprinus disseminatus) Normally found in large groups on rotting wood, you can see these form early Spring to Early Winter.
Fairy Bonnets
Parasol Mushroom (Macrolepiota procera) Edible :-) distinguished from the inedible :- Shaggy Parasol, by the Scales on the Stem. it is supposed to have a Nutty taste and best coated in breadcrumbs before cooking.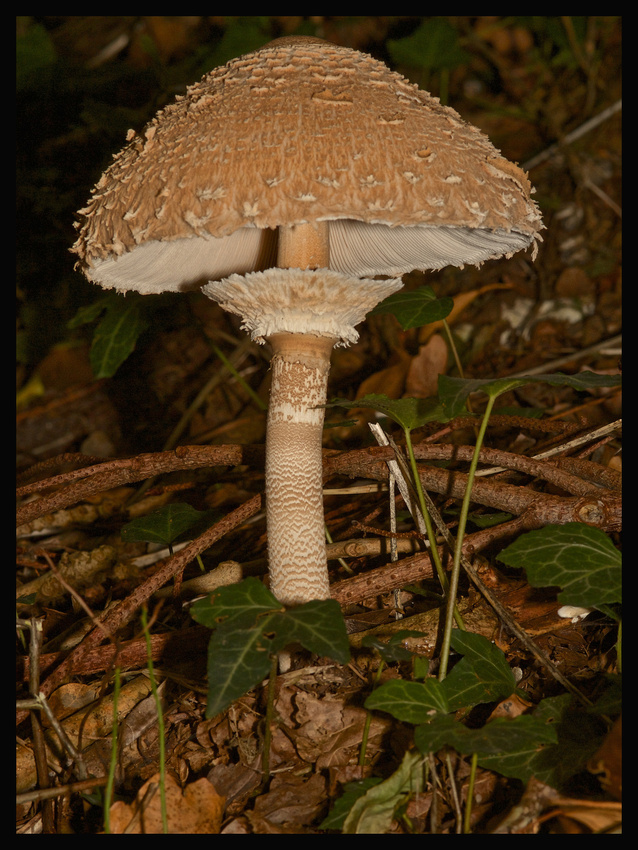 Parasol Mushroom
Common Yellow Russula ( Russula ochroleuca) found this over at Thornecombe Woods, in amongst the Beech trees behind Hardy's Cottage, according to my books it is edible and has a peppery flavour, but not to everyones taste.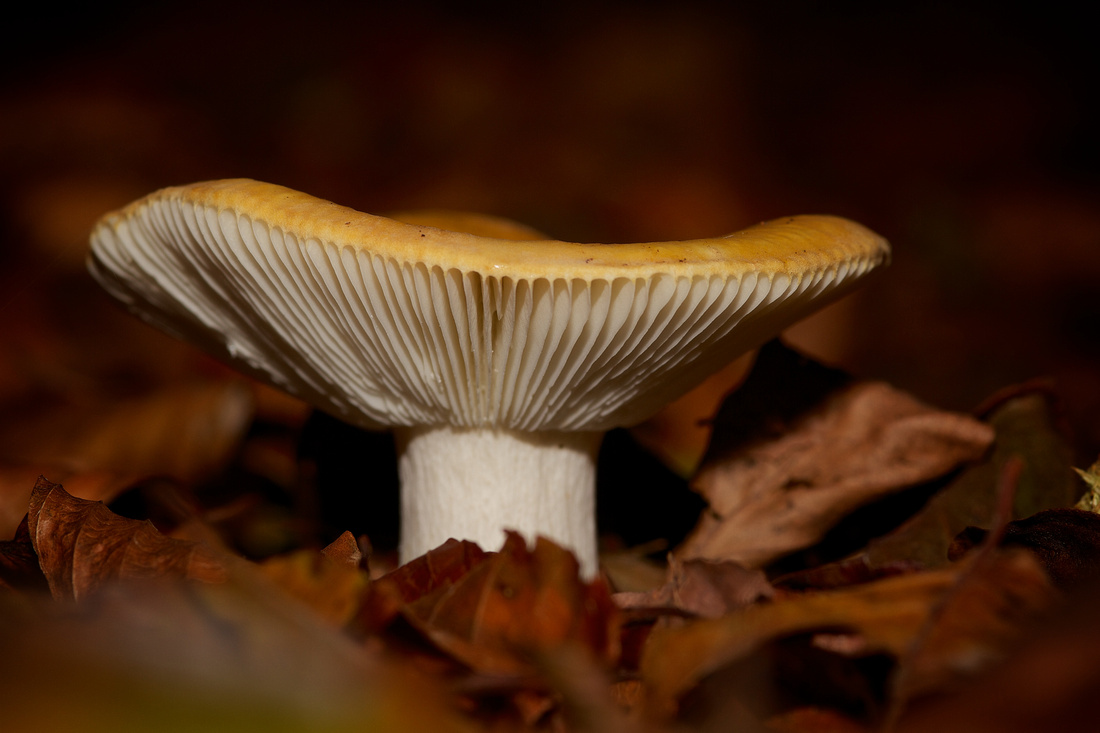 Common Yellow Russula ( Russula ochroleuca)
There are lots of very small fungi that shoot up, they can be very difficult to identify, here are a few hope the ID is right :-0
Collybia dryophila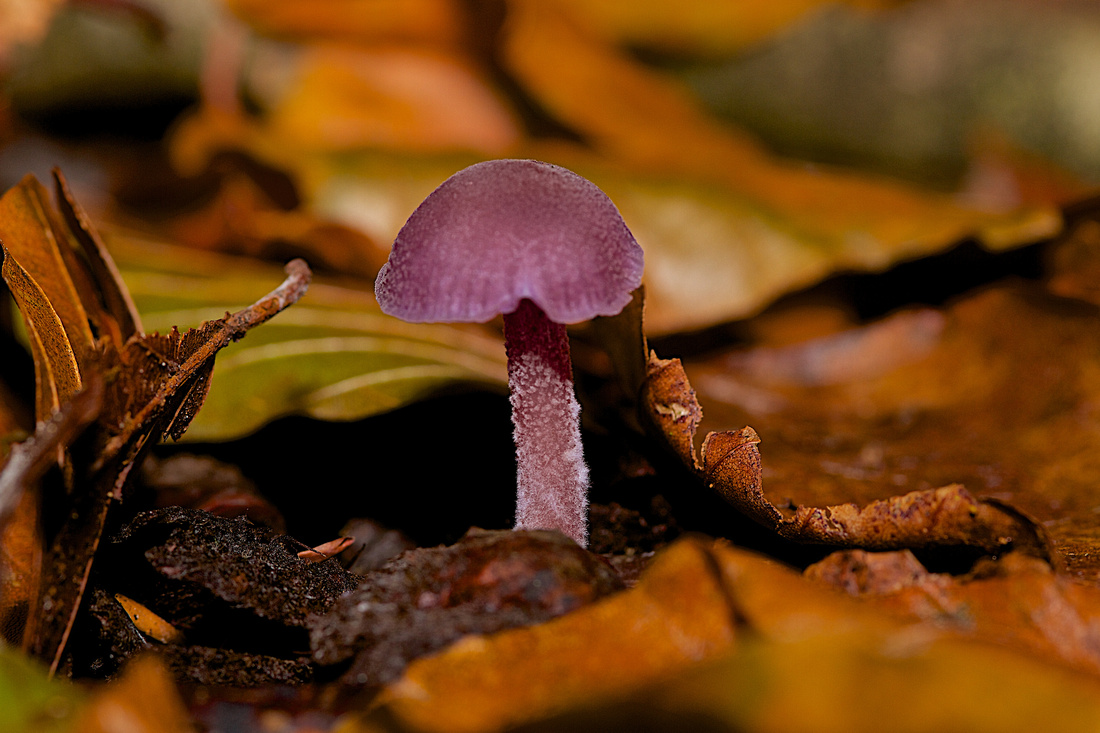 Amethyst Deciever
Here are a few more to see, that we have found.
Common Puffball
Amanita rubescens.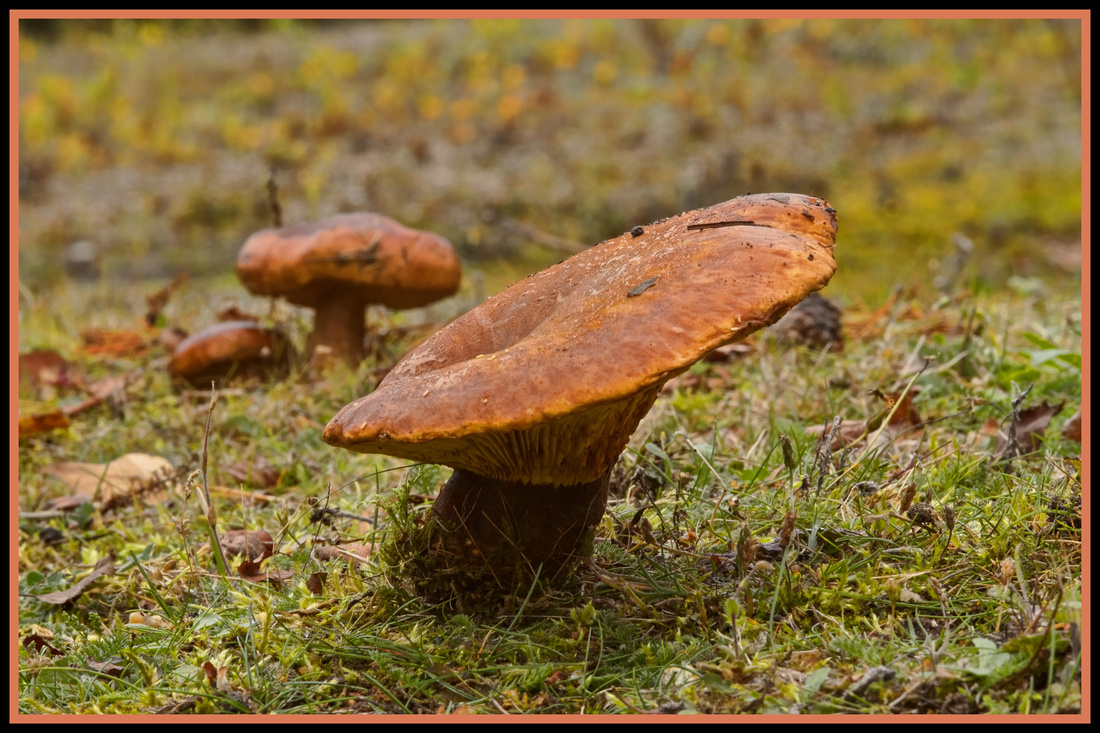 Paxillus Atrotomentosus.
Tricholoma columbetta
And finally a Wooly Milk Cap (Lactarius pubescens) my school boy humour made me snigger at the latin name :-)
Lactarius pubescens
Okay of out today, I want to see the Otters up at Blandford and then come back down to Portland for the Rose Coloured Starling.
Happy Days
Mark