Corfe Castle
For a long time now, I have wanted to get up early and shoot over to Corfe Castle, for a foggy morning, Well finally I did it, I took 185 shots and as we say "filled me boots".
Corfe Castle
With the fog constantly coming in thick and then fading it made for some excellent picture opportunities .
Corfe Castle
It was terrific, I still have to go back and process some more, but that is best left for another day, I have put a fair few on the Website, so feel free to take a peek.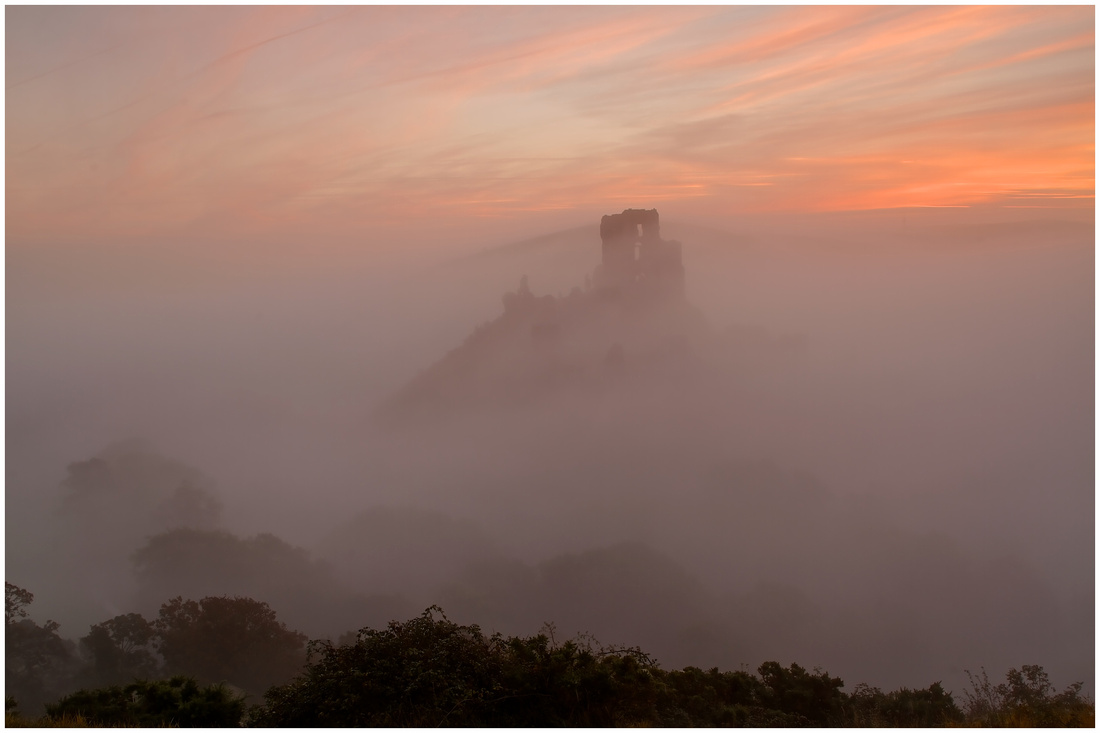 Corfe Castle
Another thing I am dying to try is nightime photography, I will have to wait until I get my new camera, but it does put a new angle on photography that I never knew possible, the idea is that you catch the stars and the milky-way as well as the landscape you are looking at, great effects, I have been scouting around looking for a suitable site and found a few, but I want to be unique, so it will not be just Pulpit rock or Durdle Door, anywhere that there isn't any lights.
Nicodemus Knob
This Nicodemus Knob on Portland, this could be a great spot for night photography, the plan will be to get a high powered torch on the rock to light it up and at the same time catch the sky, fingers crossed it will all work out, watch this space.
I have been to the Bill and taken some evening pics recently, it was amazing that all of a sudden the place was empty, here are some of the results.
Portland Bill Lighthouse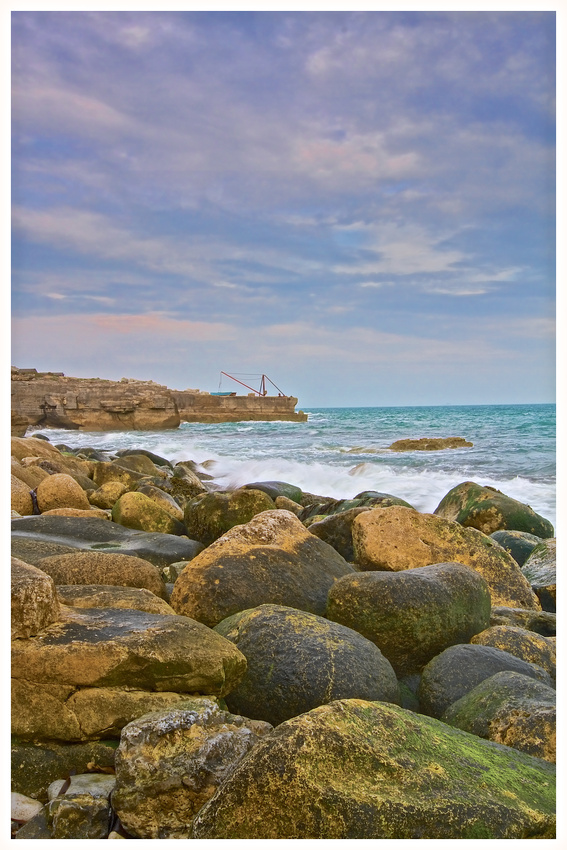 Portland Bill Lighthouse
And finally the light had almost gone, I had to use my headlight to pack up after this one.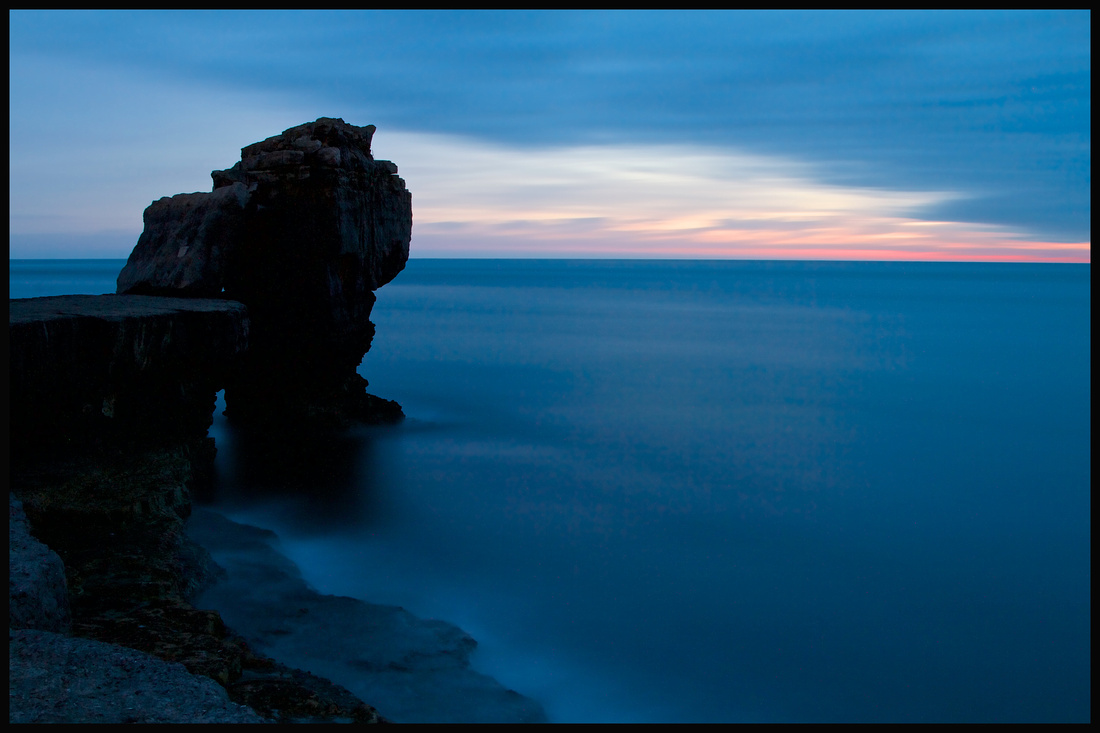 Pulpit Rock
Really like the way this came out, it was along exposure due to the lack of light and no filter.
We went over to Morton Ford the other day on a little drive out, we had a nice cup of Tea at the cafe and I took a few shots of the Ford.
Morton Ford
Morton Ford
Morton Ford
Most of these pics are in my Landscape folder on the main page of my Website.
Happy days again
Mark