At the beginning of September a pair of Spoonbills turned up at Lodmoor.
They were very obliging and great to photograph, they would come within 6-10 feet of were I was stood, the light was perfect so there were no excuses for missing them.
It seemed every time I went down there, they were there.
People from all over the country came down to see them, I met some good folks over there, one chap came down from Gloucestershire, on talking to him, I found out he had won the Amateur Photographer, Picture Of the Year, last year, what an interesting bloke, I looked at his website, ( WWW.petedowning.com) really impressive, wow!!!! I have a lot to learn, We ended up chatting for a couple of hours just like old mates, it was brilliant.
So anyhow I will put some pics up here of what i took, there are loads on my site.
If you look at these 2 birds, there is a clear difference in the Bills, the Adult, (I'm sure it's a female, the male has a yellow collar) She has a Black bill, the Juvenile has a Pink bill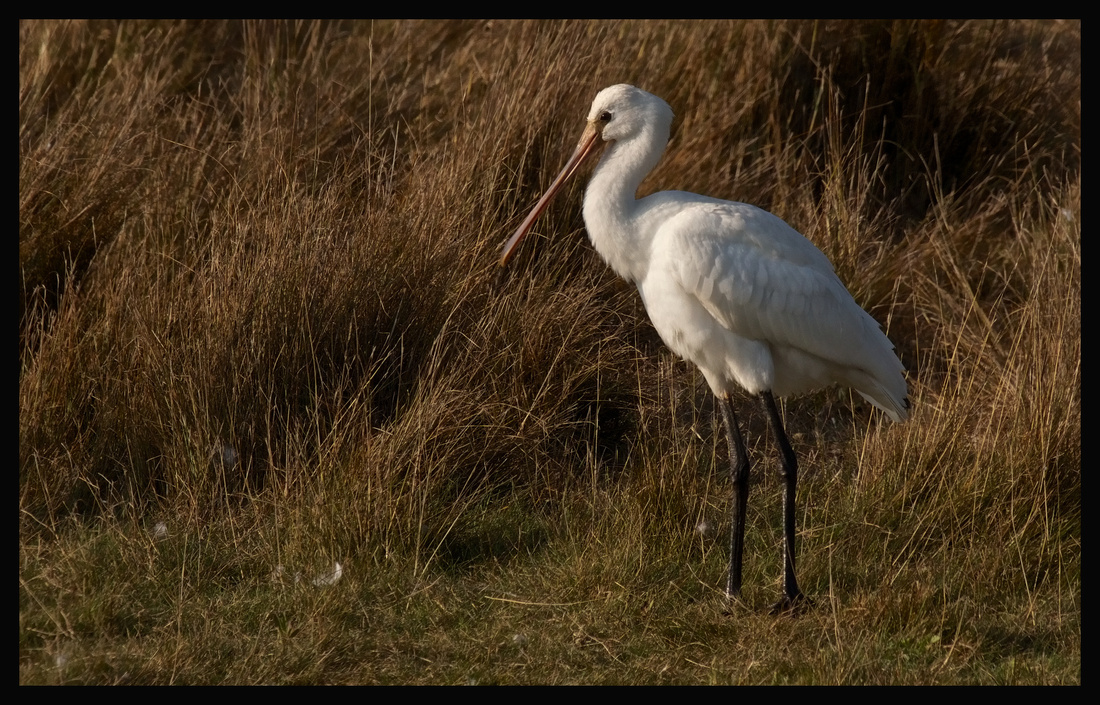 One thing that I found interesting, is when they needed to go to toilet they always got out of the water had a little shiver and shake then did a big white squirt.
How rude :-)
I did get them flying as well
Sad that they have gone, still lots of other things to put up yet.