European Bee-Eater
Finally back from our Holiday in Cyprus, I was able to see most of what I wanted to see and spend some quality time relaxing on the beaches, the plan was to get out earlyish and look for wildlife and then find a beach for the day, before heading back visiting somewhere else on the way, it seemed to work most days, it will take ages to get through all of my pics, hundreds to sort through and tons of unidentified creatures to ID.
There were 4 Birds I really wanted to see for the first time in the Wild, a Flamingo, Pelican, Roller and European Bee-eater, well I managed 3 in one day, we ventured up a valley into the mountains, saw quite a bit up there, even got an Eagle, but still haven't found the ID for it, as we came back down I saw my first Roller sat on a wire in the middle of a field, fortunately the traffic in Cyprus is very light, you do not have cars up your arse all the time, so you can poodle along and stop without any hassle, we saw a few more Rollers before we hit hit the main road to Akritiri.
We headed for the salt flats and Lady's Mile Beach, wow what a wonder this place is, saw dozens of Bee-Eaters all along the road by the Salt plain, I was amazed how big this area is, I was expecting something a lot smaller, we found somewhere to park and headed out after the Flamingos that were doing their thing out in the water feeding on the Brine Shrimps, there were a few Black Winged Stilts out on the waters well, brilliant Elaine got covered in Salty slimy mud, she had to take her shoes off.
We ventured on to the beach, it was a drive across the salt flats to get there, but well worth it, the beach went on for ages pure sand and crystal clear water, there were not many people here either so chill time, at 4 o'clock we decided to start heading back, we called in at the Phasouri Reed Bed, glad we did, saw Cattle Egret, Purple Heron, Squacco Heron (another first) and further down the track on the plains a Short-Toed Eagle, took a few bug and butterfly pics as well, what a great place, shame there wasn't more time and water there, I think there would have been a lot more to see, what a great day though.
Roller
European Bee-Eater
Greater Flamingo
Black-Winged Stilt
Cattle Egret
Squacco Heron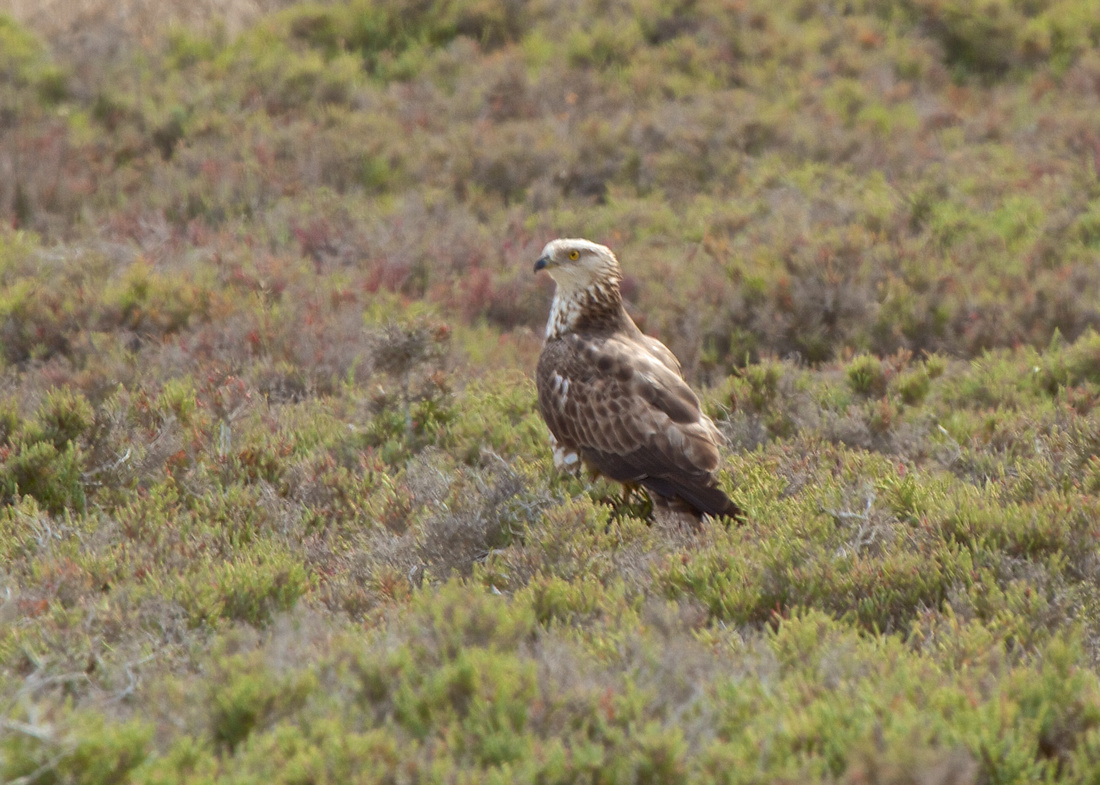 Short-Toed Eagle